Save the date:
October 21-23 2021
Palais Brongniart | Paris
WELCOME!
PARIS VASCULAR INSIGHTS is a new concept, in the continuity of the Controversies and Updates in Vascular Surgery Congress (CACVS) and its merger with iVAS and iMEET congresses, addressing all aspects of vascular disease.
We took the best of each event to bring you an innovative education platform in one of the world's best location : Paris. The first edition will be held from October 21-23, 2021, at the Palais Brongniart, an emblematic and historic building. Its central location in Paris makes it a very convenient venue, easily accessible with simple and short transportation from the airports and train stations.
We are committed to innovate and develop a high-value content, as well as networking opportunities for all participants.
The two and a half days program will address all aspects of vascular diseases and their treatments with the most recent available data about on-going or recently published trials, technical advances of open vascular or endovascular procedures and debates on controversial topics. A large place will be dedicated to peripheral topics.
Several Industry workshops, interactive sessions with Live in the box and a comprehensive exhibition including an innovation valley will be available.
Parallel sessions will take place respectively on Thursday on vascular access and on cardiothoracic surgery and on Friday on venous diseases.
We hope you will enjoy our website and that you will join us massively in Paris for the first edition next October 2021.
Become a Paris Vascular Insights member!
Koen Deloose, Eric Ducasse, Yann Gouëffic and Stéphan Haulon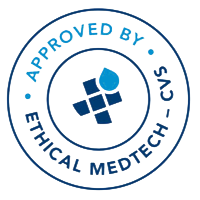 PVI - Paris Vascular Insights is compliant with Ethical Medtech business code of practice